Disney is everywhere these days. Their movies make a ton of money. They're buying every company out there. But there's a reason they're so successful. And one of the most beloved aspects of their films is the songs they feature. Everybody knows numbers like "A Whole New World" and "Let it Go." But like with anything else, there are also a bunch that don't get the attention and/or praises they deserve. Let's take a look at some of those. 
Okay, so a few things to know about this list before we begin. First, this is not a definitive list of every underrated Disney movie song. This is simply celebrating a few that need more attention. As for what qualifies for this list, it must be an original song written for a Disney film. And when I say "Disney film," I mean a film actually created by Walt Disney Pictures, not simply a movie they own like an MCU film. As for what I'll deem "underrated," well, it could be any song that doesn't usually make the lists of the best ones. Alright, let's get to it. In alphabetical order:
"Alice" – Alice in Wonderland (2010)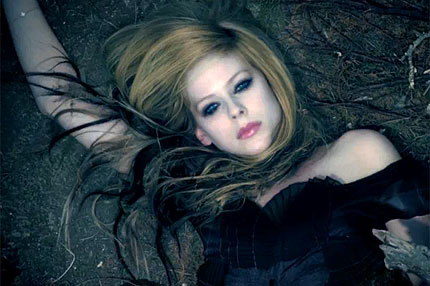 Tim Burton's 2010 adaptation of "Alice in Wonderland" is definitely one of the more divisive Disney films in recent years. I enjoyed it while still acknowledging a fair share of problems. Despite this. Avril Lavigne's track from the movies end credits is pretty great . There are two different ways you could look at the song. First, you could look at in a more-straightforward sense within the context of the movie. It's a song that's literally about falling down a rabbit hole and suddenly you don't know where you are. Outside of the context of the movie, it's a simple metaphor about trying to get through life's struggles. The main strength here however is Lavigne's vocal work, which she knocked out the park. I particularly love the way she belts out the lines "I'm freaking out! Where am I now?!" towards the beginning. It's not the deepest song ever. But it's still a fun listen. Cool music video too.
"A Cover is Not the Book" – Mary Poppins Returns 
This 2018 sequel to Disney's most beloved live-action film had some excellent music. If "The Place Where Lost Things Go" was the emotional, beautiful, Oscar-bait number, then "A Cover is Not the Book" is the fun, unnecessary, humorous number that didn't get nominated despite being about as good. 
This song takes place during the sequence when the main cast enters the animated world. Mary Poppins goes on stage to perform in front of an audience of talking animal. Emily Blunt was the perfect choice to play the classic nanny and she absolutely kills it with this number. I love the way she starts off the song sounding all nice and sweet and then belts out the chorus in that cheesy, over-the-top accent. It's spectacular. The music composition is nice and catchy. And the lyrics and very clever and comical, with an old, but still relevant message about not judging by appearances. Having said all of that, I didn't care much for Lin Manuel-Miranda's rap segment. Still, it's a song worth getting off of iTunes. 
"Little Wonders" – Meet the Robinsons
Meet the Robinsons is no doubt one of Disney's most underrated movies. It tells the story of a 12-year-old orphan named Lewis, a genius child who desperately wants a family. Throughout a cool time travel plot, Lewis learns the important lesson of not dwelling on the past and to "keep moving forward."
Rob Thomas' powerful song "Little Wonders" appears during the film's final scene and expands on this message. The movie shows how it's not useful to focus on bad things that already happened to you, whether they were your own fault, or the fault of outside sources. Instead, you need to just try and make the best of your future. The song communicates this idea with different words, using nice lyrics like "Let it go. Let it roll right off your shoulder. Don't you know that the hardest part is over?" It's all well-written and was definitely the perfect song to conclude the movie.
"On the Open Road" – A Goofy Movie
A Goofy Movie is a masterpiece. Okay, not really. But it's a lot better than you'd expect from something like this. And if there's one aspect that needs more appreciation, it's the songs. I see no reason why some of these shouldn't get a spot on most "Best Disney Songs of All-Time" lists. I love "After Today" and "Nobody Else But You." But I think this awesome road trip bop is probably my favorite number in the film. 
The set up here is that father Goofy is excited to take his son Max on a road trip and Max isn't into it. Goofy's enthusiasm contrasted with Max's disinterest is a funny dynamic that the voice actors really sell. It's all written in a very clever manner with a lot of interesting visuals in the movie's sequence. It's just such a cool, fun song that I could listen to over and over. Definitely something to listen to if you're ever out on the open road. 
"Our Town" – Cars 
Cars is easily one of Pixar's weakest entries. But with a studio as good as this, there's bound to be some effort put into at least certain aspects of any of their films. This movie is about an arrogant race car named Lightning McQueen who gets stuck in a small town on the way to a big race. At first, McQueen thinks he's too good for the town. But of course, after spending some time there, he starts to warm up to it. In one pivotal scene later in the film, a car named Sally takes him to see the town from atop a mountain. She then tells him about what the town was like before they put an interstate through it.
Written by Oscar-winner Randy Newman, "Our Town" is a sad song all about nostalgia. It tells the story of what the town was like before the interstate and how it changed for the worse after. It's about longing for a simpler time when people would take time to appreciate their charming little town. This whole concept of "the good old days" isn't always a valid one. But it feels genuine the way they execute here. And James Taylor's singing really makes you feel the emotional weight of the situation. He did a nice job with the smooth guitar playing as well. Even if you didn't enjoy this movie, go back and listen to this song again. You won't regret it. 
"Pictures in My Head" – The Muppets (2011)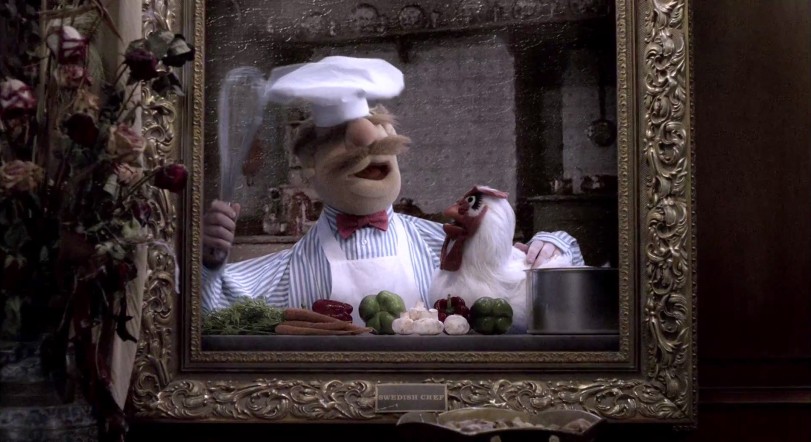 This song is another one that really needs to become one of the classics. In fact, this movie is one that needs to be talked about more in general. It's a great musical film and "Pictures in My Head" is easily the best song. Ironically, it's another that didn't get an Academy Award nomination. 
In one scene somewhat early in the movie, the film's protagonists Gary and Walter approach Kermit the Frog about bringing back the Muppet Show. His reaction is that of uncertainty. We then get his song, where he reminisces about the past. And boy is it touching. He really shows how much he cares for his fellow muppets. They convey this through the clever lyrics, his sad tone and even the look in his puppet eyes. Another nice touch was having him perform this number while looking at his wall photos of his old friends, and having them participate in this song via his imagination (hence the title). It's a tough choice but "Pictures in My Head" might just be the best song on this list. 
"Someone's Waiting for You" – The Rescuers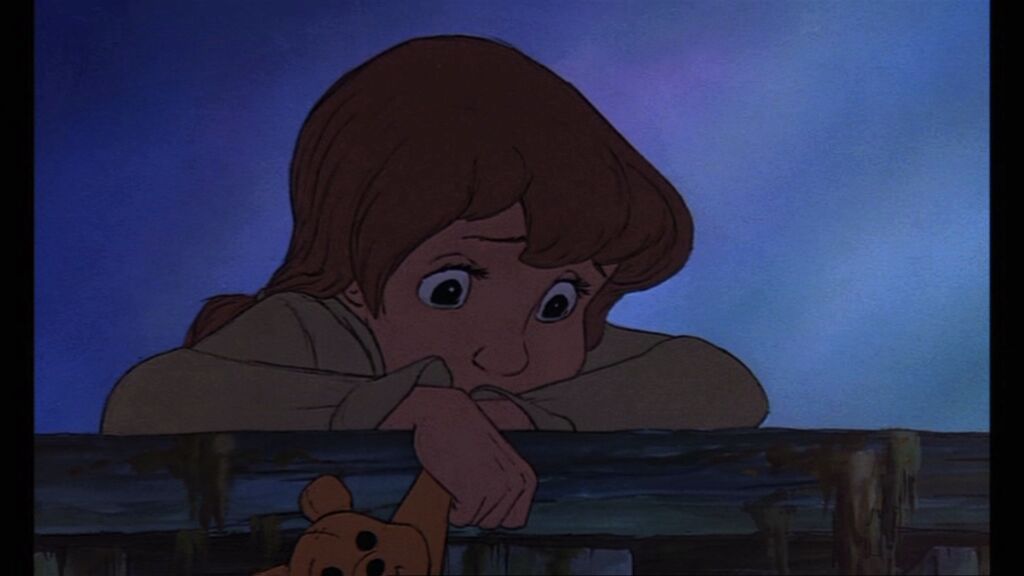 The 1977 film "The Rescuers" tells the story of two talking mice who take on the task of rescuing a kidnapped orphan girl named Penny. Like Lewis in the previously mentioned Meet the Robinsons, all Penny wants is for a family to adopt her. This song plays like someone is singing directly to her. "Someone's Waiting for You" is all about hope. Penny wants someone to save her so she can go back to the orphanage and maybe someone will adopt her. And this beautiful song from Shelby Flint basically tells her to keep her chin up. It actually goes beyond just telling her to have hope. It says that she will get back to the orphanage and she will get adopted. She will be happy someday soon. 
Despite getting an Oscar nomination at the time, the song is a bit forgotten nowadays, which is a shame because it's great. It's definitely the highlight of a good movie that needs some more attention as well.